Classes offered by UIRF
UIRF offers several introductory courses to the UI community.  Classes are virtual (Zoom) and are discussion-based. Participants are encouraged to bring questions. 
These classes are designed to give faculty, staff and students an introduction to the commercialization process from invention disclosure through post-licensing. Participants will gain a better understanding on how to approach innovation, and how UIRF gets their ideas to the market; by licensing to an existing company or a start-up.
Each class is independent of the others and participants do not need to be currently working with UIRF to join. 
List of courses offered by UIRF

| | | | |
| --- | --- | --- | --- |
| Course # | Course Title | Date | Time |
| INVENT | What is an Invention Disclosure? | 10/21/2021 | 3:00-4:30pm |
| WHATIP | What is Intellectual Property (IP)? | 12/16/2021 | 3:00-4:30pm |
| WHATLIC | What is Licensing | 2/17/2022 | 3:00-4:30pm |
| WHACOM | What is Commercialization? | 4/21/2022 | 3:00-4:30pm |
Course Descriptions
This class provides an overview of the disclosure process – when, what, and how to submit an invention disclosure.
This class provides an introduction to IP, with a focus on patents and copyrights.  Learn about patentability, inventorship, and ownership of IP.
This class provides an introduction on various agreements that grant rights to intellectual property.  This could particularly benefit those that are interested in entrepreneurship.
This class provides an overview of the commercialization process, including setting an IP and marketing strategy.
Accessing the Course
Log in to UI Self Service, My Career, learning and Development and select My Training, then the course #.
Students are also encouraged to participate and can gain access by contacting our licensing staff directly, who will provide you with a direct Zoom link.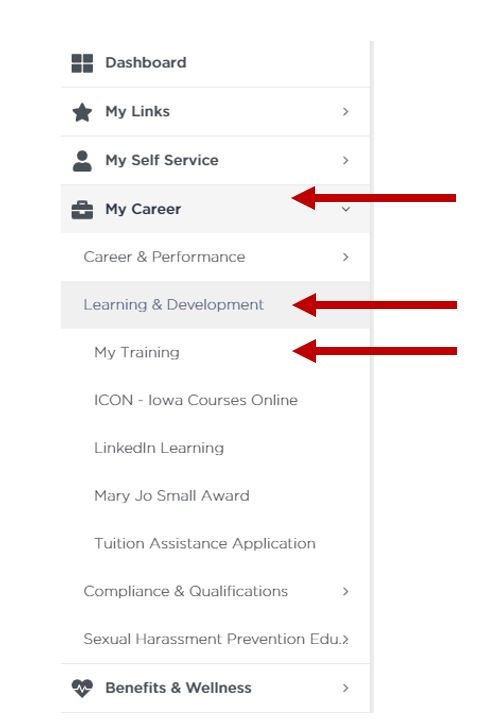 Inventors are encouraged to read the article "Understanding the Basics of Patenting". Published in Nature Biotechnology, this article reviews patent basics, application and prosecution, and commonly used terms.
Connect with the Licensing Team
If you have a question or would like to speak with one of our licensing team members, please join our Inventor Office Hour on Tuesdays from 4-5pm via Zoom.